Business committed to people, community spirit and solidarity for idealistic reasons,
but also for reasons of farsighted pragmatism
"Quinto Ampliamento" is essentially a "think-tank" of new ideas, a movement that aims to promote a new way of doing business that revolves around individual growth and balanced, sustainable development. The current economic crisis is increasingly clearly turning out to be systemic in nature, even on the international front: a seed will never germinate on neglected land and business cannot flourish in an environment that has become impoverished due to inequality.
Based in Ivrea, the cradle of ideas that has come to symbolise a "different" way of doing business,
our aim is to assist companies to seek out new directions.
We offer training programmes, opportunities for dialogue and discussion and to share tools and best practices, workshop activities and artistic performances that combine the warmth of human emotions with the rigour of our professional offerings.
THE FOUNDING PARTNERS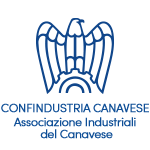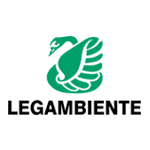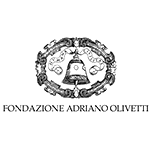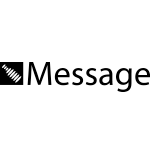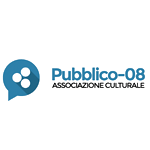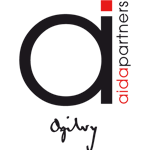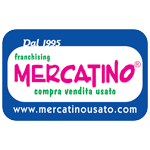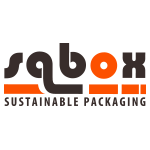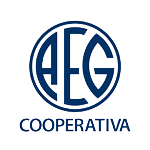 Nine organisations joined the "Quinto Ampliamento" project right from the very start as founding partners.
Confindustria Canavese
This major business association that represents manufacturing and service companies in Italy brings together more than 150,000 companies of all sizes that together employ more than 5 million workers. The organisation promotes business as the driver of economic, social and civil development in the Country. It represents business interests and values within various institutions at every level, providing services that are ever more diversified, efficient and modern.
Legambiente Italia
Established in 1980 by the earliest environmental groups and the anti-nuclear movement that developed throughout the western world in the latter half of the Seventies, Legambiente has always stood out in the crowd due to its scientific approach to environmentalism and its ability to propose concrete, achievable programmes. The organisation has very deep roots in this Country: more than 115,000 members and sponsors, 1,000 local groups, 30,000 classes that participate in environmental education programmes, more than 3,000 young people that take part in voluntary service camps each year and more than 60 nature areas that are managed either directly by the organisation itself or in collaboration with other local organisations.
Fondazione Adriano Olivetti
Its mission is to promote, develop and coordinate initiatives and cultural activities aimed at the wellbeing, training and education of citizens through the progressive spreading, in keeping with the principles of the Constitution, of community ventures responding to town planning, productive, social, environmental and cultural configurations, based on Adriano Olivetti's sociological ideals.
Message
This Corporate Communications Agency operating in Italy and abroad has, since 2004, continued to acquire ever-greater skills and has been awarded increasingly prestigious commissions. Message provides its clients with fully inclusive consultancy services in the Digital Corporate Strategy development field.
Pubblico-08
The Ivrea-based "Pubblico-08" cultural association formulates cultural projects and innovative communication strategies for new forms of participation: they promote dialogue between different generations, identities and people in order to create a climate that favours social innovation and development. As regards specific areas and their history, for example, the enhancement of the Olivetti affair has been an ongoing feature of the association's commitment over the past ten years in business.
Aida Partners
This is one of Italy's major Public Relations and Corporate Communications agencies. Established in 1995, this agency has continued to grow and, since 2008, it has been affiliated to the OGILVY network, which has been operating in Italy since 1962 and currently has two main offices (Milan and Rome) with more than 230 employees and businesses specialising in everything from advertising through to research.
Mercatino
Mercatino s.r.l., a Verona-based company, has been in business since 1995 in the second-hand item marketing sector and operates across the entire Country via a network of franchise outlets. The sale on-consignment formula conceived by the company enables two parties to mutually profit (the seller is able to display, free of charge, whatever he wishes to sell) and save money (the buyer is able to buy items at below market value). With its virtuous system, Mercatino is essentially spreading the "best practice" of re-utilisation as a sound social and ethical way of protecting the environment. The chain's franchise outlets, of which there are currently 185 throughout the whole of Italy, protect the environment in their area by turning unwanted items into usable resources, thereby ensuring that they do not impact negatively on the environment.
Sabox
Sabox s.r.l. produces corrugated cardboard packaging materials and has been supplying boxes and packaging material to the food-canning and pasta-production district of Naples - Salerno since 2004.
The company's environmental awareness and community roots led Sabox to adopt a new strategy in 2009, whereby the company's way of doing business and its role in terms of economic growth and social development have evolved into sustainability and development of the local area, which have now become essential elements of company management.
In 2013, Sabox and a number of other paper-chain companies in the Campania Region established a network known as "100 % Campania" – Sustainable Packaging Network", the first Italian corporate network to promote the widespread use of packaging materials that are manufactured in accordance with international sustainability principles.
AEG
The AEG-Coop was established back in 1901 with Camillo Olivetti as one of its original founders. It is a Consumer cooperative that boasts around 20,000 members in the Canavese and Saluggia (VC) areas.
The cooperative was initially involved in the development of the electricity grid and thereafter in the creation of the Gas distribution network. The cooperative has always had very strong links to Ivrea and surrounding areas, also as regards the social and cultural sphere.
These days the cooperative still owns and runs its distribution network through its subsidiary company "Reti" and markets both Electricity and Gas to both coop-members and non-members.
Already back in his days, Adriano Olivetti was thinking along the lines of the "Quinto Ampliamento". The main concept of the Olivettian project is that of civilised business as an agent for change, not only in the economic sphere but also civil and social change. The "Associazione Il Quinto Ampliamento" was established precisely for the purpose of completing this undertaking. Stefano Zamagni - President - Quinto Ampliamento
The Executive Committee
Consisting of a maximum of 18 members representing the founding partners and ordinary members, this body is responsible for the executive management of the association. Committee members include individuals such as Antonio Calabrò, writer and journalist, director of the Fondazione Pirelli and Vice President of Assolombarda, as well as a member of the "Quinto Ampliamento" Promoters Group.
The Committee is chaired by the National President – Stefano Zamagni, full professor of Political Economics at the University of Bologna – who is responsible for appointing the members of the Scientific Committee.
The Scientific Committee
Made up of renowned individuals and experts in the field of economics and sustainable development, this body is responsible for providing the association with appropriate stimuli and general directions, and also for promoting the association's activities.
The members of this Committee already include Silvio Barbero, Vice-President of Slow Food Italia and the Pollenzo University of Gastronomic Sciences.